THE MARSCHER LORDS: Brotherhood or Death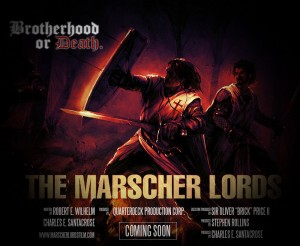 Two Brothers. One Decision. Fate Awaits.
During the Barbarian Invasions of Europe in the 13th Century, two brothers face the ultimate decision in the face of certain death. A short film project that will serve as a trailer for a full-length feature film. Top-of-the-line production team. Raising production $$ for it on Indiegogo.com. Page to be active within 24hrs. Stay tuned.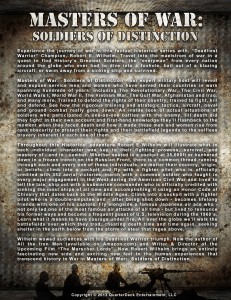 This series is about every man from every nation on the earth who's ever had to jump into a foxhole, bail out of a blazing aircraft, or swim away from a sinking ship. This is Veterans in their own words, revealing what helped them survive in – and become a master of – combat. This is combat up-close-and-personal by those that were there and have lived through it.  At times controversial, at all times compelling, you'll share these experiences from individuals who've looked death in the face time and time again. And lived to tell the tale.
Distribution in place. Investor opportunities are available. Inquiries please Email Us for Details!!!