Yes – by now most of you have seen THE MARSCHER LORDS:Brotherhood or Death video pitch on Indiegogo.com. However, we're not done!!! It doesn't stop there. We're going to add a teaser/sizzle reel to the mix!!! Why? – Why not? Because it will only add more and help round out the entire project.
Really? – What will it be like?
We're not telling. Not yet. But we can say this – both Robert & Edwin will be in it and…that's it. For now. ;<) Stay tuned.
And of this writing THE MARSCHER LORDS:Brotherhood or Death has reached 4,487 Likes!!! 5,000 is not that far away and we should reach that in a fairly short time. Again, if we had a bigger budget for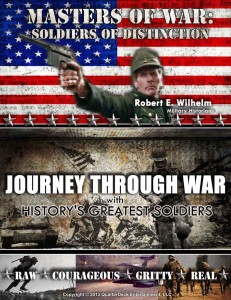 advertising we could probably get there tout suite but we've got a lot of projects in...
Read More